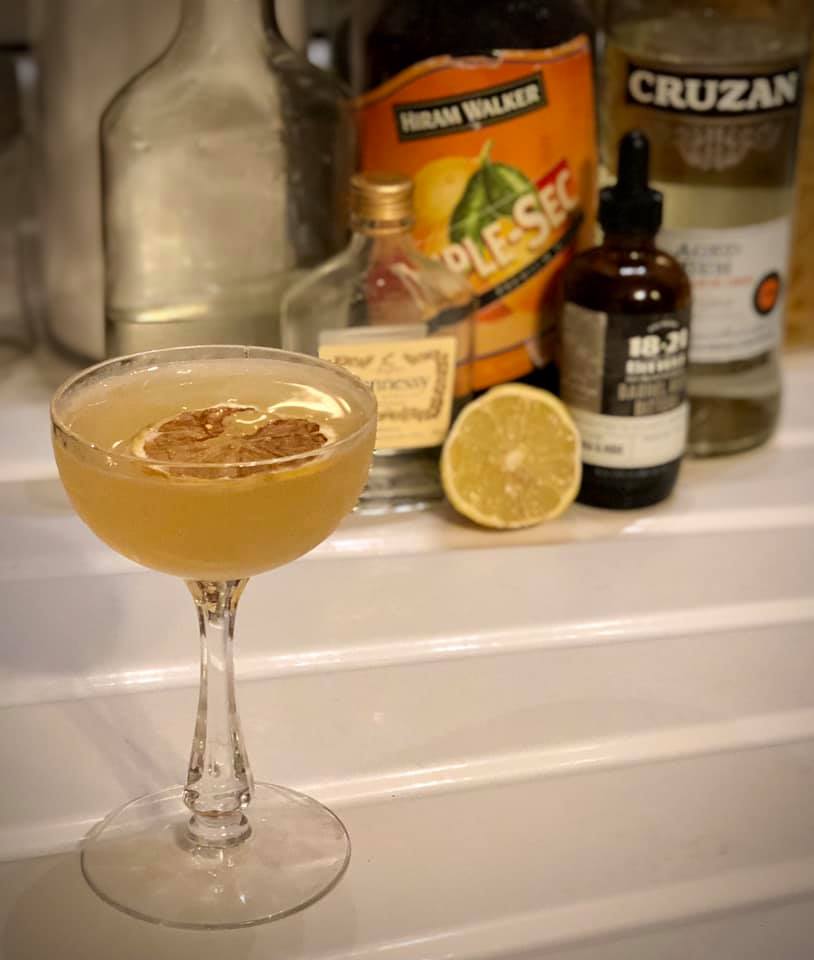 You play a lot of roles every day, with varying success. Some days you nail the business stuff, but let a friend down. Other days you are a decent husband but drop the ball as a father. Every once in a while you mail it all in and take a zero day. It's rare that you get it all right. The good news is, it is equally rare that you get it all wrong. Lots of little wins and little losses, hoping that it all balances out in the end and that you get more wins in the things that matter and take your losses in the superfluous stuff. I won some today and lost some and that makes me tired. So, won't you please join me as we stand and make Between the Sheets. 
I have no idea how this riff on the Sidecar got this odd name. It was created in the 1930's by Harry McElhone of Harry's New York Bar in Paris. Maybe it sounded cool in French, the best bet is that it was a racy name to entice the lost generation, maybe it has something to do with the French Laundry. The thing is, I don't know. If you do, feel free to share with the rest of the class. If your story is a good one, we can add a gold star to your chart, regardless of the veracity.
Grab your tins and pop in 3/4 of an ounce of light rum, I went with some cheap Cruzan; 3/4 of an ounce of Cognac, I chose Hennessy; 3/4 of an ounce of a Triple Sec, 1/4 of an ounce of freshly squeezed lemon juice, 1/8 of an ounce of simple syrup and 2-3 drops of 18-21 Havana & Hide Bitters. Add ice and shake to the beat of Leonard Cohen's "Suzanne". You can pretend that the triple sec is made from oranges all the way from China, if you wish. When your tins ice over, double strain into a fancy, chilled coupe and garnish with a dehydrated lemon wheel. 
It's not bad, I see where this one could get out of balance pretty quickly with a bad pour or more forward rum. The cognac sort of pushes to the forefront, but that's fine, if you go in for that sort of thing. This one probably won't make the menu at the Monkey Bar, but I'm glad to have had the experience. 
I did some decent stuff as a business guy today, got some things accomplished. I was a hardass as a father, which I really hate to do, but hopefully I got something accomplished there as well. If so, it was worth it. If not, well, I'm just gonna hope that being hard on him pays off. They call it tough love, and I used to think that it got the name because it was hard in the kid. I'm beginning to realize that it may have gotten the name because of just how tough it can be on the parent to be resolute when what you really want to do is hug them and tell them it will be alright, because it will be. There are always bumps in the road, but when it is all said and done everything is going to be alright, eventually. Y'all stay safe, stay hydrated and stay sane, my friends.